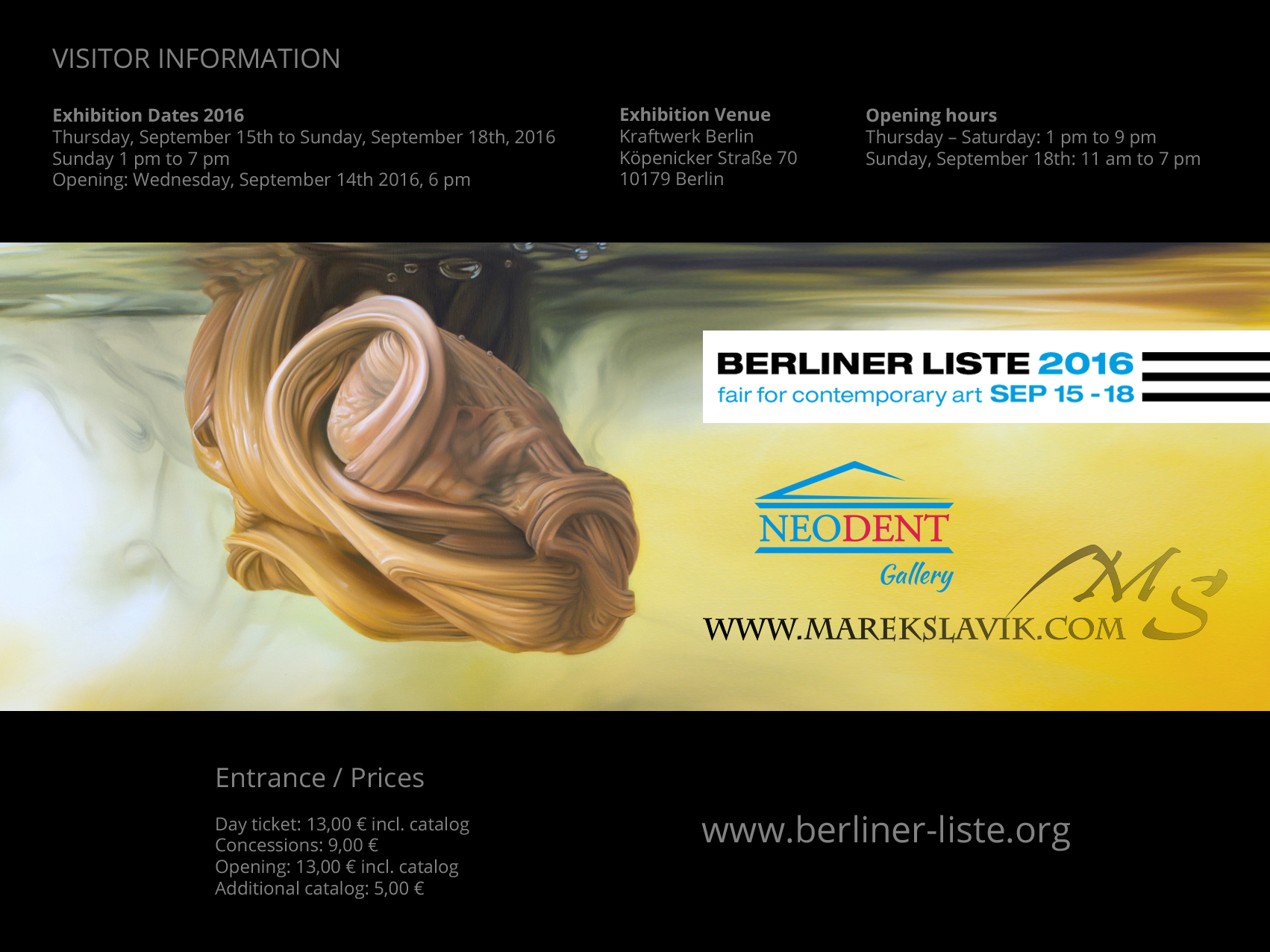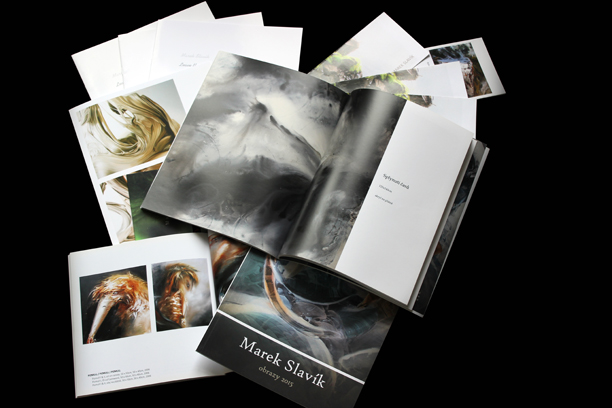 Welcome to Neodent gallery:
Just a few steps away from the Convent of Saint Agnes of Bohemia, in an exclusive neighbourhood of Church of Saint Hastal, we present fascinating art throughout our gallery of fine arts.
The gallery represents prestigious contemporary artist Marek Slavík and shares its address with Neodent dental clinic.
Enjoy a special art experience in the centre of Prague, where you will find wonderful inspiration for your walls.
To bring even one of the paintings home is to do yourself a favour.
Opening  hours:  Mo – Fri  9.00 – 12.00 ,  13.00 – 18.00
Marek Slavík, MgA.
Born in Prague, studied at the Academy of Fine arts  in the studio of Classic Painting of Prof. Zdeněk Beran, currently lives and works in Prague.
With his classically painted canvases, impeccably naturalistic, richly colored and beautifully crafted, he captures the nature, humor and sometimes sinister qualities of our society. His sensual paintings depict images of nature composed using a subtle palette. 
Marek finds inspiration in landscapes and environmentally sensitive locations and is a real master in expressing  mood and emotions.
He is provocateur as well as a presenter and his ideas being presented and suggested are limitless.
Marek has had numerous solo and group exhibitions.  Recently, he has exhibited at the Convention Center , Los Angeles, the Reduta, Uherské Hradiště, at Santa Monica, Michigan ave,L.A., at the Palazzo Panfili, Trieste and others.
His works are in numerous private collections.